This book was put together to hold a series of black and white analog photos of skateparks. The long, storied relationship between skateboarding and photography laid a pretty solid foundation to build on.
Both are going through significant changes right now. Skateboarding is seen less like a symptom of a slacker and more for what it is, sport. People are starting to see that skateparks are a way of uniting a community rather than poisoning it. And photography is becoming more flippant, less thoughtful, and far far too polished. Digital cameras refuse to grab that grand grainy gesture of skateboarding.
So this project is a celebration; of what makes photos incredible, what makes communities better, and what is amazing about people.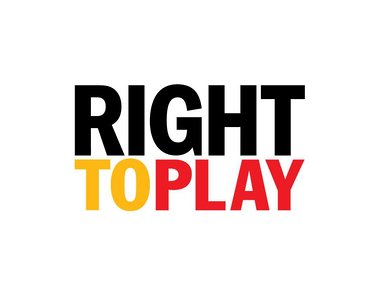 The first edition of this book raised $500 for Right To Play, an organization that uses sport and play to help kids overcome the effects of poverty, conflict and disease in disadvantaged communities. This ranges from countries all over Africa to communities within Canada.
This allowed for 10 kids to be enrolled in right to play programs for a year.
kickstarter backers
Kassy Pointer, Matt & Carla Dombowsky, Carter Bergen, Hans & Judy Schrempf, Kristine Wilson, Jade Summerfelt, Tyson Brooks, Andrew & Melanie Schrempf, Bryson Huculak, Chad Patterson, Cupper's Coffee & Tea, Moriah Grace, Leanne Elias, Jason D., Robin Irene Moss, Greg Patenaude, Tyler T., Jonathan Suriano, Erik Schrempf, Don Good, Jamo, Britney Lievaart, Sydney Mei Ruf-Wong, Angeline Simon, Amir Mohsin, Hedwig Schrempf, Meaghan Schrempf, Jillian Schrempf, Danielle Price, Debby Braem, James Jefford, Andrea Walker, Kelsey J. Braun, Grant & Carolyn Walker, Chelan Lande, New Line Skateparks Inc., Ron & Carolyn Geddert, Catherine Sumague, Judy B., Carl Janzen, Ethan Hoffman, Tom Caulfield, Clay Wiens, Alex Guichet, Jonathan Hafichuk, Rebekah M., Kelsey Tuck, Joshmo, Luke & Johanna Robitaille, Artitalia Group Inc., Brian & Jacey Hlushko, Elizabeth Brooks, Christopher Milani, Ayden Broadhead, Ryan Harper-Brown, Cole & Jaime Tininenko, and The Mayne Family.
funding
The initial funds for the production of this project were from a scholarship from the Roloff Beny Foundation. This paid for the film, gas, and food to make the series a reality.